Peter Bigelow
President / CEO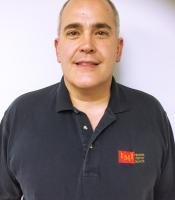 Steve McDermit
VP - Operations
Steve has over twenty-five years industry experience in manufacturing, engineering and process management including having advised and assisted major laminate and chemical suppliers with their materials and process development efforts.
Brian McAdams
Quality Manager
Brian has over fifteen years' experience practicing and managing quality control, quality assurance and quality and process management systems within hi-reliability and aerospace environments. Brian's particular area of expertise revolve around application of the AS9100, and ISO 13485 quality standards and incorporating lean manufacturing, 5S, and process validation methodologies. Brian is responsible for overseeing IMI's quality organization and manages IMI's AS/ISO and MIL certification programs.
Ken Manganaro
Customer Service
Ken has over twenty years experience in manufacturing, customer service and inside sales with large and small EMS and fabricators of high technology printed circuit boards providing fast response to customer inquiries.
Carol Labrecque
Customer Service
Carol has extensive experience in customer service and support gained with large paint, coatings and resin technology companies, and is dedicated to making sure all inquiries, questions and quotations are responded to promptly and effectively.
Pete Beaulieu
Sales Technical - Emeritus
Pete has over thirty-five years experience in operations, sales and technical support including industry recognized expertise with PTFE/Duroid® materials utilized in RF/microwave appliciations.